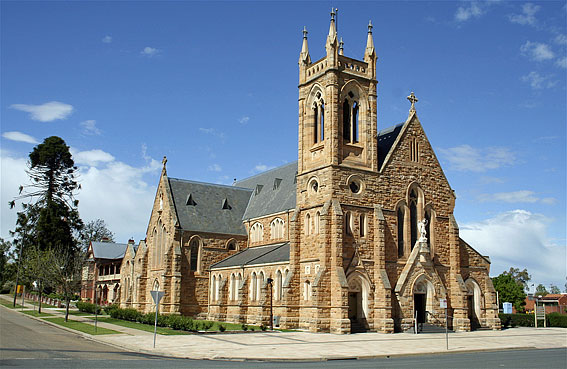 How to get in contact
You can contact our office via our online form or select from one of the options below.
Family History Notes
Requests for record searches attract a charge. Further charges will apply for successful searches and provision of information or documents copies.
Diocesan Archives
P O Box 473
Wagga Wagga NSW 2650
enquiries@wagga.catholic.org.au
Baptism or Marriage Enquiries
Baptisms and Marriages are arranged directly with the Parish.
Please find information for your local Parish on our Parish Directory.
Education + CEDWW Enquiries
For enquiries associated with education or schools – including employment in schools – please refer to the Catholic Education Diocese of Wagga Wagga website
Complaints
Write direct (marked CONFIDENTIAL) to:
The Chancellor
McAlroy House,
PO Box 473,
Wagga Wagga NSW 2650
chancellor@wagga.catholic.org.au
(02) 69370063
For any complaints that may relate to criminal conduct we also encourage you to contact 
NSW Police (Crime Stoppers) on 1800 333 000
For current and immediate danger of physical or sexual assault call 000 and ask for Police.