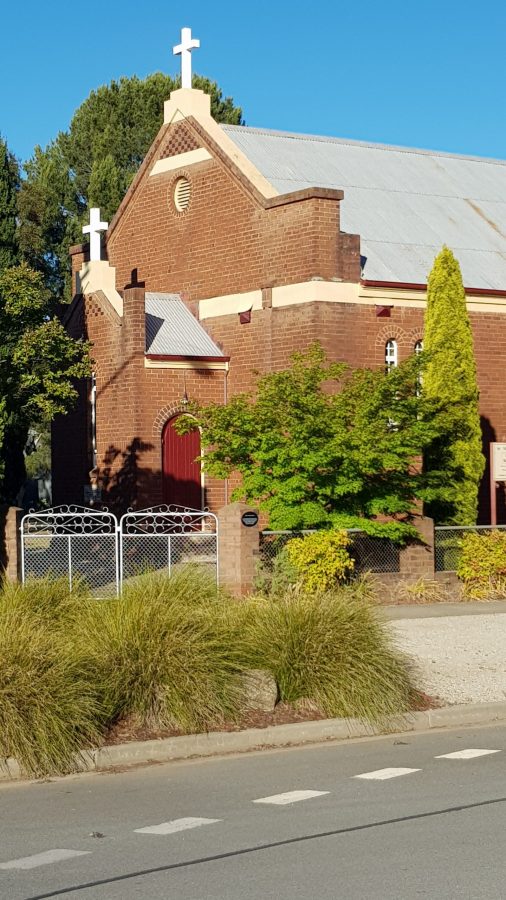 St Mary's Parish The Rock
We are currently updating content about our parish. Please check back again soon.
For information about weekly church services, mass times, upcoming activities, events, and parish contacts, please see details below.
St Mary's Church
102 Urana Street, The Rock
Weekend Masses
Sunday - 8:00am (Extraordinary Form)
Sunday - 10:00am
Weekday Masses 
Monday - 7:00am
Tuesday - 6:00pm
Wednesday - 8:30am (Extraordinary Form)
Thursday - 7:00am
Friday - 6:00pm followed by Holy Hour
Saturday -  8:30am
Confessions
Up to 5 minutes before Mass
Weekday Masses
Check times in the Sunday Bulletin
Baptisms and Marriages
By appointment
Adoration
Friday 7:00-8:00pm
Saturday 8:45-9:45am
Parish Council
Quarterly by arrangement
Legion of Mary
Meets 1:30pm Friday in the parish meeting room.
Our Lady of Fatima Group
Meets on the 1st Saturday of the month between 3:00-3:30pm
102 Urana Street, The Rock NSW
2655
PO Box 13
The Rock NSW 2655