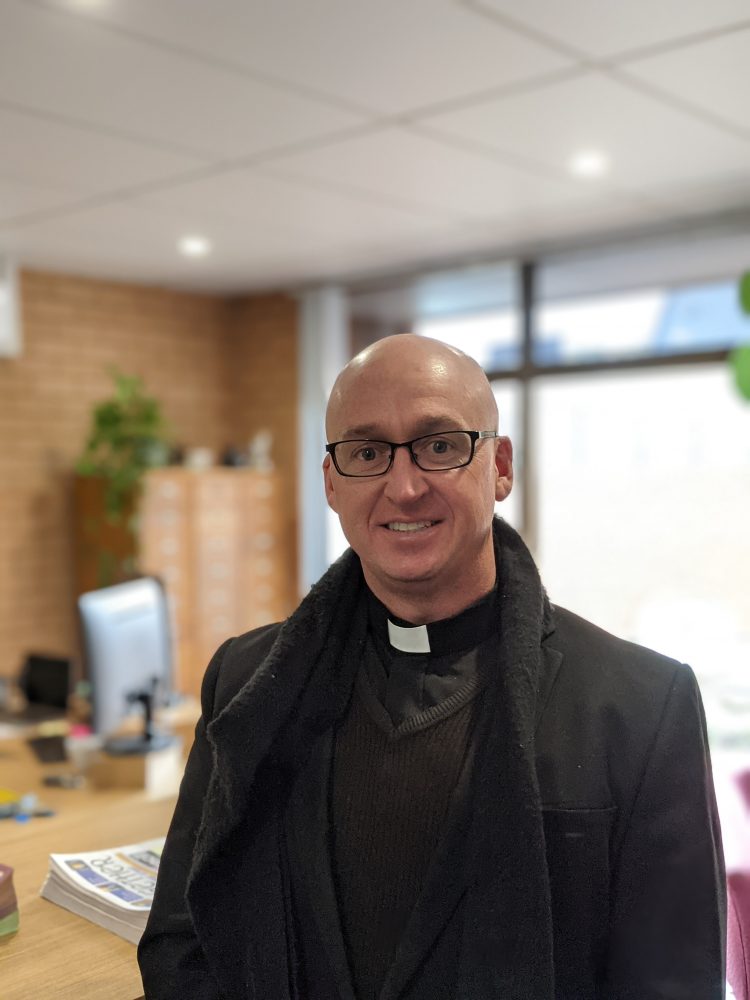 Rev Bradley Rafter S.T.B.
Rev Bradley Rafter was born on the Central Coast in January 1977. He lived there and in the Newcastle districts with his family before moving to the Riverina in 1992. In 1999 he commenced an apprenticeship in greenkeeping in Sydney, specialising in bowling greens and golf courses.
In 2006 he entered Vianney College, the Wagga Wagga Catholic Diocesan seminary.
Fr Rafter obtained a Bachelor of Sacred Theology in November 2012 from the Urbania University in Rome. He was ordained in St Michael's Cathedral, Wagga Wagga, by Bishop Gerard Hanna on the 5th of April 2013.
He spent 2013 at St. Michael's Cathedral, Wagga Wagga before being posted to Sacred Heart, Griffith where he worked as the Assistant Priest: 2014 & 2015.
He was posted to St Mel's, Narrandera in February 2016 as the Parish Administrator, and in 2022 was appointed as Vice-Rector and First Year Formator at Vianney College Seminary.
He has been an Army Chaplain since June 2017 working 1-2 days a week at Kapooka First Recruit Training Battalion, Wagga (1-RTB).
245 Lake Albert Road, Kooringal NSW, Australia
2650