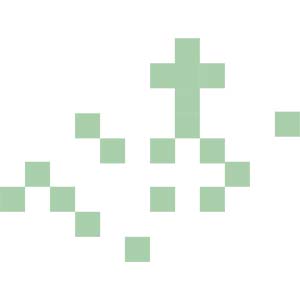 Catholic Women's League
"She has put out her hand to strong things" (Proverbs 31)
Catholic Women's League in Wagga Wagga diocese has thirteen parish branches which meet regularly, coming together in friendship, sharing Catholic faith and Christian values.
The aims of Catholic Women's League:
to support our parish priest
to contribute to the running of our church in practical ways
to nuture spirituality by attending prayer days and discussion groups
to support parish functions and fundraising
Members of Catholic Women's League are interested in all matters that concern women, families, children, youth, the elderly and the disadvantaged of our communities. We wish to understand issues that affect these groups and to assist them to fair treatment and social justice. Where it is at issue we assist them to be free to practice their Catholic Faith and live by their Christian Values.
The diocese is divided into four regions. Regional meetings are held in March each year. At these meetings branches share their achievement and formulate plans for the coming twelve months. Members renew friendships and share the spiritual theme. Our diocesan Spiritual Director always attends these meetings to celebrate Mass, give support and spiritual guidance.
The Diocesan Committee is made up of members nominated by their branches. This committee meets four times each year and sends out a newsletter after each meeting.
Our Annual Conference is held in May. The conference receives a general report on the achievements of the CWL in our diocese for the past year, resolutions and recommendations for the coming year and decisions are made about taking appropriate action. We invite a guest to speak on an issue of importance to us. Our Bishop and our diocesan Spiritual Director attend this conference to celebrate the Mass, give support and encouragement for our work.
The state governing body of the CWL is made up of representatives of the five dioceses of Victoria plus Wagga Wagga. There is also a national organisation.
Wagga Wagga Diocesan Committee
Rev W Plunkett
Spiritual Director
02 6922 6057
Mrs Susanne Gooden
Lockhart Branch
02 6920 5470
Mrs Margaret Corbett
Kooringal Branch
02 6922 5936
Mrs Pat Roe
Jerilderie Branch
03 5886 1413
Mrs Carolyn Packer
Rand Branch
02 6035 1765
Mrs Sylvia Mahoney
Kooringal Branch
02 6926 1755
Mrs Helen Sandral
Albury Branch
02 6023 6110
Mrs Norma Dawson
Kooringal Branch
02 6926 2988
Mrs Anna Battocchio
Associate Member
02 6962 4013
Parish Branches
Albury Branch
Meets on the third Tuesday of each month (evening meeting)
Mrs Frances Murphy, Branch Secretary
02 6041 1721
Barooga Branch
Meets on the first Tuesday of every second month (beginning with February)
Mrs Sue O'Kane, Branch President
03 5873 4455
Coolamon Branch
Meets on the second Tuesday of each month
Mrs Merle Moloney, Branch Secretary
02 9627 3050
Corowa Branch
Meets on the third Thursday of each month
Mrs. Marion Skehan, Branch President
02 6033 1293
Howlong Branch
Meets on 2nd Monday of each month after 9.30 am Mass
Mrs Kath Farrelly, Branch Secretary
02 6026 5977
Jerilderie Branch
Meets on the first Thursday of each month
Mrs. Judy Ryan, Branch Secretary
03 5886 1241
Kooringal Branch
Meets on the first Wednesday of each month
Mrs Margaret Corbett, Branch Secretary
02 6922 5936
Leeton Branch
Meets on the first Monday of each month
Mrs Anne Kennedy, Branch President Ph (02) 6953 3363
Mrs Anne Kelly, Branch Secretary
02 6953 3554
Lockhart Branch
Meets on the second Thursday of each month
Mrs Carolyn Ryan, Branch Secretary
02 6920 5321
Rand Branch
Meets on the 1st Thursday of each month after 9.10 am Mass
Mrs Carmel Packer, Branch Secretary
02 6035 1719
Tocumwal Branch
Meets on the first Thursday of each month
Mrs Carmel Scott, Branch Secretary
03 58742064
Tumbarumba Branch
Meets on the 3rd Tuesday of each Month
Mrs Pat Ray,Branch Secretary
02 6948 2504
Yanco Branch
Meets on the second Tuesday of each month
Mrs Margaret Beaumont, Branch Secretary
02 6953 3628